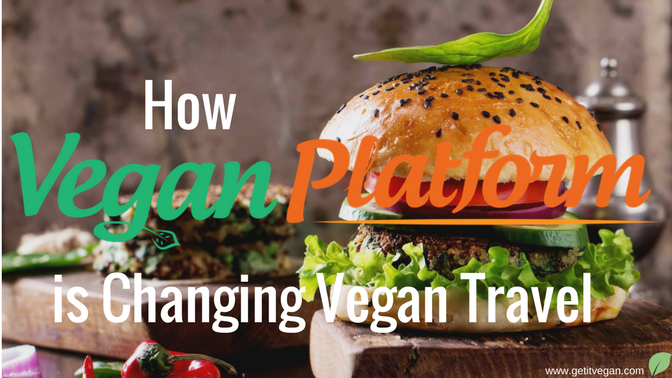 Alex Manuse, Owner and Founder of Vegan Platform, shares some insights with us about his incredible new service that helps vegan cooks connect with local and traveling vegans, all in the name of helping vegans eat delicious food that they can trust is fully vegan, no matter where they are in the world.  
What inspired you to create Vegan Platform?
The idea of Vegan Platform came last summer, when my partner and I were visiting the Normandy region, in France. And guess what, there are only two 100% vegan restaurants in the whole area, one in Caen, one in Le Havre, that's all! That's insane because this is a leading tourist destination for visitors from all over the world, in particular with the D-Day Landing Beaches and also the Mont Saint Michel which is the third most visited place in France with 2.5 millions visitors each year… and there is not even a single vegan option!
So I told myself, "Ok, there are no vegan restaurants in these areas, but maybe there are vegans who know how to cook!" By bringing amateur cooks into the picture, I imagined that we could drastically improve the number of vegan food points of sale, even in remote locations, so that vegan travelers could order decent meals anywhere, from home cooks and restaurants. So, I began working on this hybrid marketplace concept, and that's how I came up with Vegan Platform.
Have you ever used a buy-sell service like this before for home-cooked food or other ultra-local services? If so, how was your experience?
Honestly no, because I feel very suspicious and uncomfortable buying so-called vegan food on these generalist marketplaces, plus I don't like browsing listings throughout all these pictures of omnivorous-based dishes… I feel like "Hey, I don't belong here at all!" That's another reason I built Vegan Platform, because I really wanted to create a no-brainer, safe zone for vegans, without questions or doubts.
What kinds of products and services can sellers list on Vegan Platform?
Sellers can list any food and drink items, ranking from small snacks to large meals, as long as they're 100% vegan.
Are you anticipating a certain kind of product or service to become dominant in the listings, or listed much more than the other kinds?
Actually yes. As Vegan Platform is particularly useful for vegan travelers, we could expect takeaway food items to become dominant, such as sandwiches and all kinds of food that you can easily carry and eat on the go. By the way, we really want to encourage sellers to adopt a zero waste attitude by using recyclable packaging and accepting buyers to come with their own containers if they can.
Is it free for buyers? How about sellers?
Signing up on Vegan Platform is entirely free, whether you're a buyer or a seller. As a buyer, you'll only pay for the dishes you order. All transactions are made through Paypal. As we're at the early stages, we do not charge any commission on sales yet, in order to encourage sellers to sign up and make the supply grow. So at this time, sellers will only be charged with the Paypal commission. We're also working on building premium subscription plans, with professional features and benefits.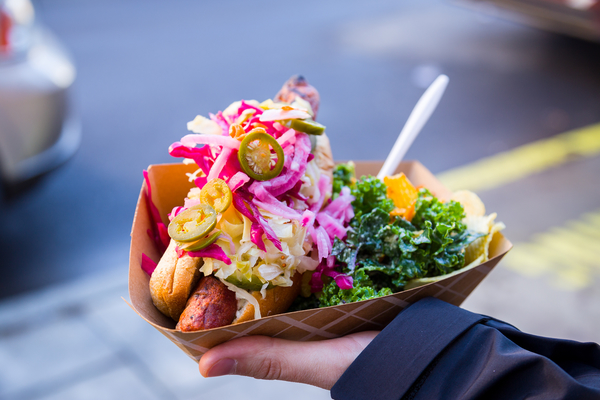 As a seller, what are some of the ways you can benefit from registering on Vegan Platform?
If you're a private individual, you can make some extra-cash by selling your cooking, while connecting with great people from the vegan community. Vegan catering professionals, such as restaurants or cake shops, can use our services to reach new customers, sell online and save time, focusing on their core business.
Also, aspiring entrepreneurs can use Vegan Platform to try out concepts before going into business, in order to mitigate their risk. I think our service could be an incubator for vegan-based business projects. The more vegan businesses, the better!
As a buyer, how can you trust that sellers will deliver the items once you've paid?
After a transaction is completed, both buyer and seller can review each other. A review consists of a positive or negative rating and a free-form text comment. Reviews are visible to everyone on each user's profile page, and the seller's rating is also shown on each listing page. So trust between sellers and buyers is built on this review system. Also, as all transactions are made through Paypal, users benefit from the Paypal Buyer and Seller Protection Program, in case anything goes wrong on a transaction.
What have you learned about the vegan community since starting to develop Vegan Platform?
Well, you know, the community is growing at an amazing pace these days. When I started developing the site and doing some research, I was blown away to see such a positive energy and complete effervescence, and also discovered how people are committed to building new ethical concepts. I'm very excited and feel lucky to be part of all this.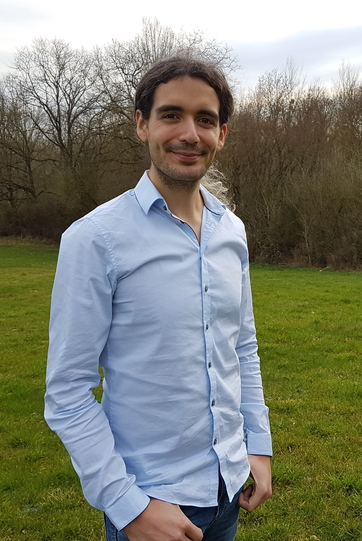 Random question Alex, what's your favourite food?
Without hesitation, it's pasta! Both my parents are from Sicily, so my sisters and I grew up with Southern Italian cuisine. My father often cooked some simple yet incredibly delicious spaghetti with old-fashioned cooked tomato sauce. As a child, I loved watching him cook, I still remember the magic smell of garlic browning in olive oil. I have so many happy memories of these family dinners. So yes, definitely pasta 🙂