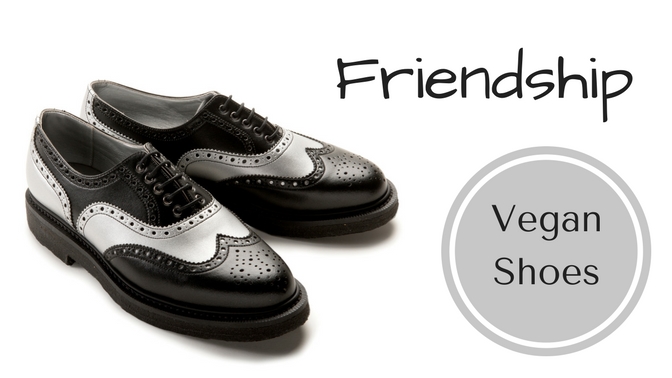 With classic styles such as 'monks' and 'brogues', reworked with a contemporary twist, Friendship Vegan Shoes offers some of the most unique footwear around. Their concept is simple; ethically produce high quality, gender fluid styles of shoes and boots, that transcend fads and trends. The result; stylish, PETA-approved vegan footwear that appeals to both vegans and non-vegans alike.
We've caught up with Steve Honest, Managing Partner at Friendship Shoes, to find out more about this unique brand, their designs, their position in the marketplace, and the motivations behind running it.
Q: What was the motivation behind starting Friendship Shoes?
We wanted to invest some money in a vegan business, and after some consideration we decided shoes were the single most difficult item for us, it wasn't that you couldn't get vegan shoes but it was hard to find stylish, good quality footwear.
Q: What styles of footwear do you currently carry?
At Friendship shoes we believe in classic British styles and slow fashion, so we are non-seasonal and gender fluid, the shoes we make and sell currently are:
Brogue in Black, Black/Silver, Brown and Brown/Copper
Single strap Monk in Black, Black/Silver, Brown and Brown/Copper
6 Hole Brogue boot in Black and Brown
Dealer boot in Black/Silver, Brown/Copper, Silver/Black, Copper/Brown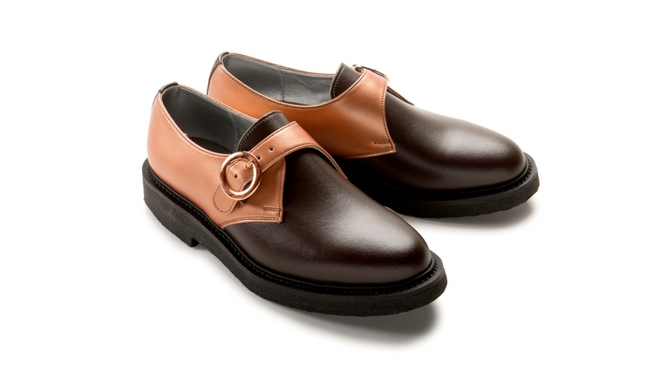 Q: From where do you draw inspiration for your designs?
We have taken just four classic styles and reworked them with a contemporary twist. We looked for shoes and boots that would transcend faddish trends and endure.
Q: Offering gender-fluid footwear is quite unique, how have your customers and shoppers responded to this?
Gender fluidity has a very permanent place in contemporary culture, the boundaries are starting to come down and this is just the beginning.
Q: Are any of your customers non-vegan?
Because of the fabric we offer we regularly have to point out to potential customers that the shoes they are about to buy are not made of leather or any animal products, and they still buy them, our style can work for anyone.
Q: Why was it important for Friendship to obtain 'PETA approved vegan' status?
We felt it important to have verification from a known and trusted name in the Vegan arena. We are new and building trust in us our brand and our shoes required a vegan endorsement.
Q: What sets Friendship apart from other vegan footwear companies?
We are a classic, made in England, British quality brand. Also, every shoe we make comes with a Goodyear welted sole, It gives great walking comfort and makes the shoe much longer lasting, as the sole and heels are repairable.
Q: What have you learned about the vegan community since founding Friendship?
The vegan movement is growing fast and learning about itself and asking questions of itself and other groups. Finding vegan food is no longer the problem it was, being vegan is much more than about what we don't eat.
Q: Do you get a chance to work closely with other vegan businesses?
Yes, every month we seek out other small vegan businesses who have an online only sales presence and we offer them, free of charge, a space in our shop to show and sell their products and direct their online customers to come and touch and feel before they buy, we learned from having our own shop how shoppers still like to see before they buy.
Q: What's the most satisfying part of being involved with Friendship Vegan Shoes?
Many things make our business satisfying, the ethical elements; knowing our suppliers and workers are treated well, that every shoe we make contributes to animals suffering less and being exploited less, knowing the planet benefits. Ultimately, the fabulous feedback we get from our customers is the icing on the cake.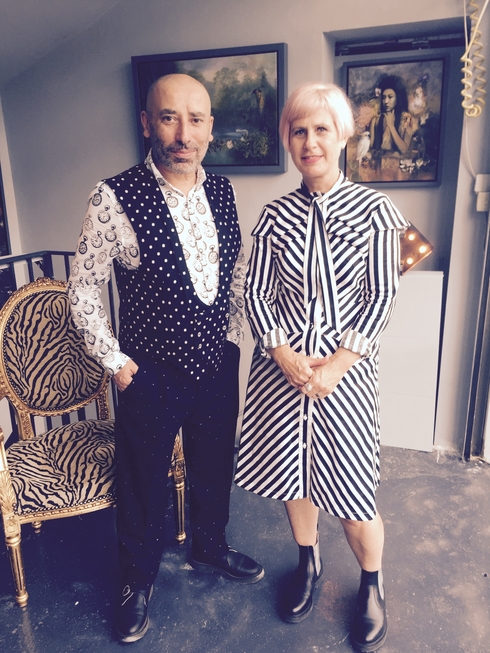 Q: Where can your footwear be purchased?
We sell our Shoes from our Showroom:
272 Hackney road, London E2 7SJ
And also from our Webshop
We ship worldwide and often will try and save shipping costs for our customers through various offers on the site.