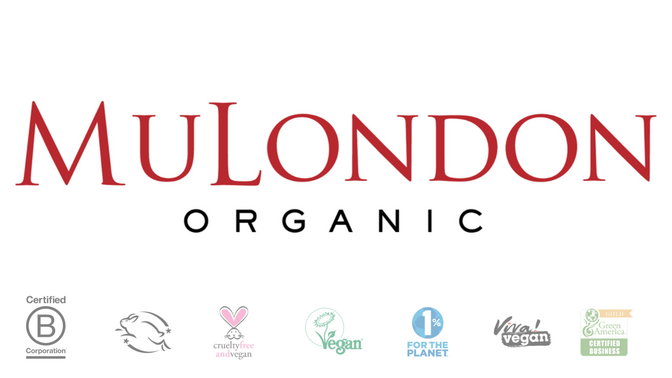 Inspired by traditional herbalism, MuLondon is an award winning skin care range from London.
Their entire range is certified organic by The Soil Association, cruelty-free by The Leaping Bunny, and registered vegan by The Vegan Society, in addition to being a member of 1% For The Planet and a Certified B Corporation.
We've been lucky enough to catch up with Boris, Founder & Head Cream-Whipper at MuLondon, to find out more about this people, Earth and animal-friendly line of skin care products.
Q: What was the motivation behind starting MuLondon? 
I have always believed in the power of nature. A combination of genes, stress and the lack of sun caused me to develop eczema and psoriasis. As I did not want to rely on steroid creams, this led me to start making my own lotions and balms, based on old, proven recipes, without any animal ingredients.
I wanted to do something I believe in, and create a business that would have a positive impact. MuLondon was conceived and created to make a change – a change that is more than skin deep. We have proactive environmental, recycling and fair-trade policies and support for community projects, and we strongly oppose animal testing and exploitation.
Q: What sorts of products do you currently offer?
We have a range of certified organic, cruelty-free moisturisers and cleansers.Our moisturisers are great as facial creams, but can also be used for hands, feet, lips, hair and even as make-up removers.
For washing the face, shaving and showering, our foaming cleansers work a treat! We all deserve to look and feel good, naturally.
The entire range is certified organic by The Soil Association, cruelty-free by The Leaping Bunny and registered vegan by The Vegan Society. Mulondon is a member of 1% for the Planet and is a Certified B Corporation.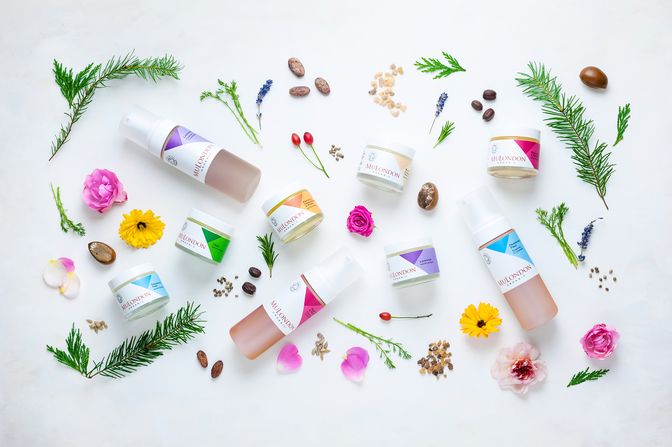 Q: MuLondon is certified by the Vegan Society. What does this mean, and how difficult is the accreditation process?
Using the Vegan Trademark logo has helped MuLondon reach those customers that we really want to connect with: vegan, vegan-curious and vegetarian. We get loads of positive comments about the range being registered by The Vegan Society.
Vegans love knowing that they can enjoy our products like the yummy White Chocolate Truffle Moisturiser by simply glancing over the product label, without having to consult a database or getting in touch with us. Carrying the logo makes it easy for these demanding, eco-conscious customers to choose MuLondon skincare products, knowing that they are free from all animal ingredients and animal testing.
The accreditation process is not difficult and the fees are very reasonable. The Vegan Society mark was our first logo, and we're very proud of that.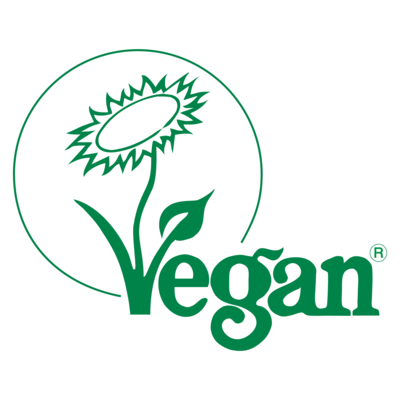 Q: Do you feel as though it's harder to formulate products without the use of animal-derived ingredients? 
No. Not at all. This was never an option for MuLondon. We are, and always will be, a 100% vegan brand. We believe that businesses can be run honestly, with respect for our fellow humans, all animals and the environment.
Q: Why do you think so many companies still choose to include these ingredients in their products? 
I would say it's out of habit and laziness, paired with the wide availability and the cheap cost of animal ingredients. A lot of companies just follow the crowd, without considering the fact that there are plenty of cruelty-free options out there.
Q: Do you have any products that customers can't seem to get enough of? 
Our White Chocolate Truffle Moisturiser is a big hit. This is a delicious, decadently luxurious spread for your face and body. It contains organic shea butter and jojoba oil with fragrant extracts of cocoa and pure vanilla – to spoil, pamper and excite.
For rose lovers, the Rose, Rosehip & Rosemary Moisturiser is a must! This is a luxury 100% organic moisturiser with rose otto oil, rosehip extract and rosemary antioxidant. This amazing trio is carefully blended in a base of certified organic shea butter, coconut butter and golden jojoba oil – to pamper, balance and nourish dry, irritated and sensitive skin. Ruby red rosehip extract feeds the skin and imparts a healthy shimmer and a rosy glow, while pure rose otto oil creates a deep, relaxing, soothing cocoon of divinely fragranced velvety softness.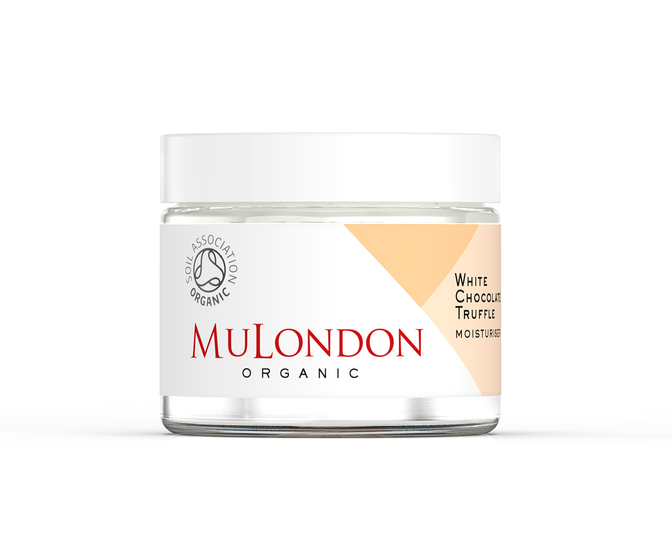 Q: What have you learned about the vegan community since starting MuLondon? 
Vegans are among the most dedicated, vocal and passionate consumers and brand ambassadors, both in real life and on social media. They pay attention and read ingredient labels.
Q: Where can MuLondon products be purchased?
We sell internationally through our website and offer affordable worldwide shipping. Stop by and say hello! We're also on Instagram, Facebook and Twitter – join us for product updates, news and special offers!