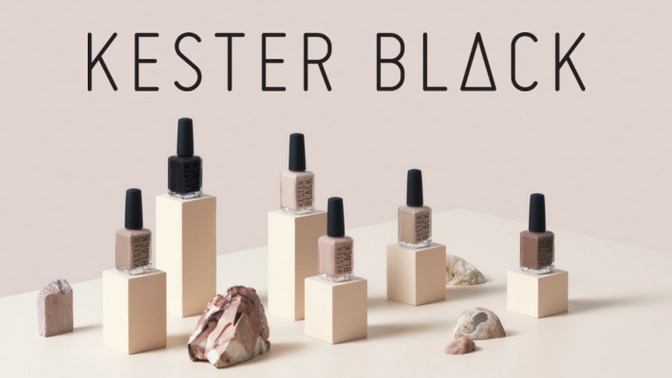 By being environmentally, people and animal friendly, Kester Black is not only trying to create the best nail polish in the world, they're trying to create the best nail polish for the world.
We've caught up with Sophie, Founder of Kester Black, to find out more about this forward thinking and transparent Australian nail polish brand.
Q: How long has Kester Black been around for, and what was the motivation behind starting this great brand?
I actually begun Kester Black as a jewellery label 5 years ago, and a point came where I started researching enamel paint to use on the pieces I was making. This led me to nail polish, ad what I saw was a significant gap in the market!
I had so many ideas and just went for it; everything seemed to grow naturally from that point. I decided to manufacture and sell my own nail polish line to complement my jewellery. It was a major turning point in my career when, as the jewellery market had become really saturated and my nail polish sales were going through the roof, I decided to focus solely on the nail polish side of things and lay the jewellery to rest.
After a year of research and development into nail polish, I launched my first 6 Kester Black nail polish colours in 2012. Within 3 months after, I had tripled my turnover and decided to focus solely on the polish and leave the jewellery side of the business behind.
Q: Kester Black is B Corp certified, can you tell us a little more about this program, and why it was important for you to join?
B Corporations represent an emerging group of companies that are using the power of business to create a positive impact on the world and generate a shared and durable prosperity for all. Certification is a rigorous assessment that explores a company's governance, transparency, environmental and social impact.
B Corps voluntatily hold themselves to a higher level of accountability in these areas. Together, B Corps redefine success in business by competing not to be the best in the world, but the best for the world.
Q: You also donate $1 from every online sale to select charities; has the ability to give back to the community outweighed any cuts to your profit margins?
We believe it's important to give back, so $1 from every online order is donated to one of our four charity partners; Animal Asia, Bush Heritage, Asylum Seeker Resource Centre and Water Aid.
Every dollar makes a difference, so we'll pass yours on.
Q: Kester Black's formulation's are partly known for being free of harmful chemicals, such as formaldehyde, toluene, parabens, phthalates and others. Why do you think many companies still choose to use harmful chemicals in their formulations?
I wanted my business to be as transparent as possible, so that customers can just trust that the products they buy from Kester Black are safe to use and environmentally friendly. The thing with nail polish is, that essentially it's a chemical-based product, and as much as we'd like it to be 100% natural and organic, that just isn't possible. The next best option was to eliminate potentially harmful ingredients and use safer alternatives, which is what we've done!
With that in mind, we are always on the lookout for ways to improve our product so that it is the best possible option in the market for our customers.
There is always a longevity trade off for less toxic chemicals. A lot of the 'nasties' used in the first place for product longevity. For example, OPI, one of the most well known and oldest giant polish brands, recently changed their formula to become 3-free (removing dibutyl phthalate, toluene or formaldehyde). They removed these 3 ingredients after public pressure, making their products less durable and more prone to chipping. If they kept these ingredients, their products would have stayed on for up to 6 days longer.
Q: Do you feel that it's harder, easier, or simply different to formulate nail polish without the use of animal-derived ingredients and testing, as well as the aforementioned harmful chemicals?
It hasn't been too complex so far. It's simply different. I think that consumers shouldn't have to worry about researching whether or not the product that they are buying is safe and that it hasn't been tested on animals in any way. I think that those kinds of responsibilities should be in the hands of the manufacturer and that's why Kester Black will always produce in an ethical manner, because we know the importance of using safe, organic and environmentally friendly products.
Q: You have been working hard to phase out non-breathable nail base from your product line. Can you tell us more about that, and how it's coming along?  
Water permeable polish allows nails to behave naturally and grow without the restrictions of non-breathable polishes. This also made the product available to a wider market of consumers, including Muslim women who choose to wear water permeable polish.
Q: Do you have any nail polishes that customers can't seem to get enough of?
Top 5 best sellers
Petal
Cherry Pie
Quartz
Narcissist
Coral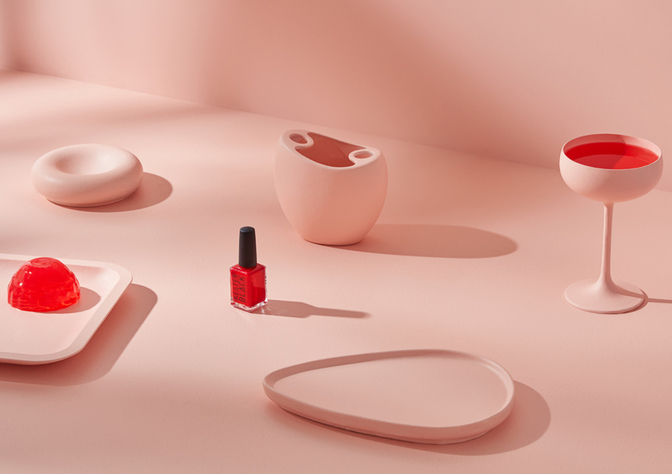 Q: Where can Kester Black products be purchased?
All of our products are available via our website, just visit our online shop if you want to get click happy, otherwise visit our stockists page to see a store stocking our products in your area.