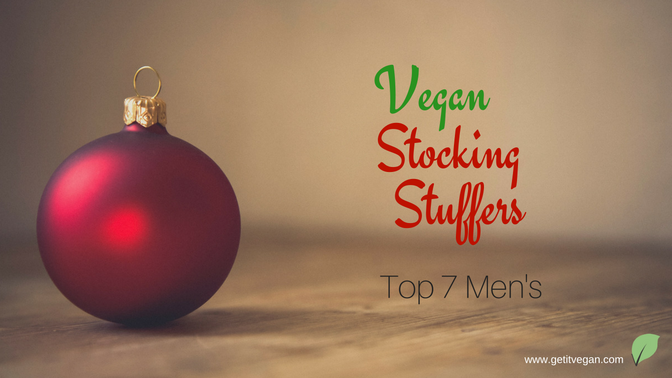 It's that time of year again…the time when you're struggling to come up with tiny gifts to put into a giant sock. And with your reputation as a great gift-giver on the line, it's important to have some quality ideas heading into stocking stuffing season.
Whether he has a beard or not, or whether he smells or not, will be irrelevant, as we've included something for the ethical everyone. In no particular order, here are our picks for the top 7 men's vegan stocking stuffers:
1. Vegan Men's Soap – Bro Brick
Whether his "musk" is tolerable or not, he's going to need soap at some point; may as well make it the manliest soap he'll ever use. Bro Brick fits that bill, and also all plant-based oils (including ethically-sourced palm oil) are used in production of its soaps, and nothing is tested on animals.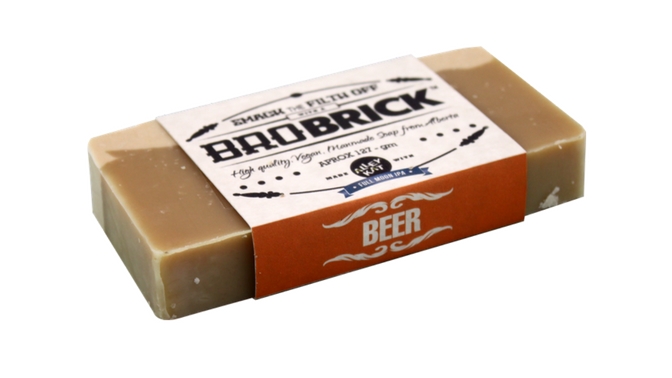 2. Pack of Vegan Gum – pür
Be a hero this Christmas and throw some vegan gum in his stocking. After all, everybody loves the person who gives them gum. Don't worry, he won't take is as a hint, he'll take it as a great (or at least adequate) stocking stuffer.
One brand we always have kicking around the Get it Vegan headquarters is pür gum, and we highly recommend it. In addition to being vegan, pür gum is free of gluten, aspartame, soy, nuts, peanuts and sugar (it's naturally sweetened with 100% xylitol).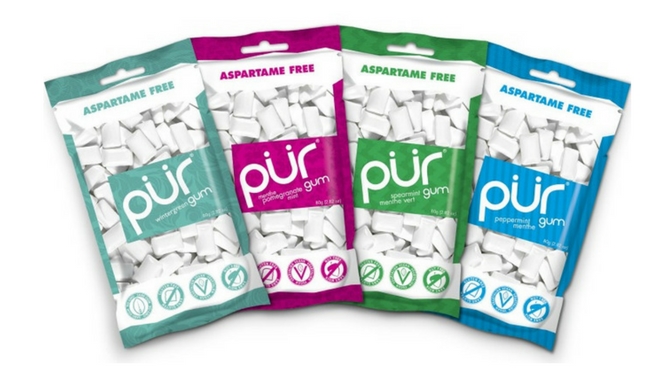 3. Vegan + Cruelty-Free Deodorant – Various
The stocking stuffer that you'll benefit from too. There are more and more companies making vegan & cruelty-free deodorant these days. Why should he have to be punished with smelliness for having ethics? Not sure what kind to try? Well, the good folks from UrbanVegan.net have your back; they've reviewed a whole mess of vegan/cruelty-free deodorants that you can choose from. We've tried their recommendations before, and find them to be quite accurate.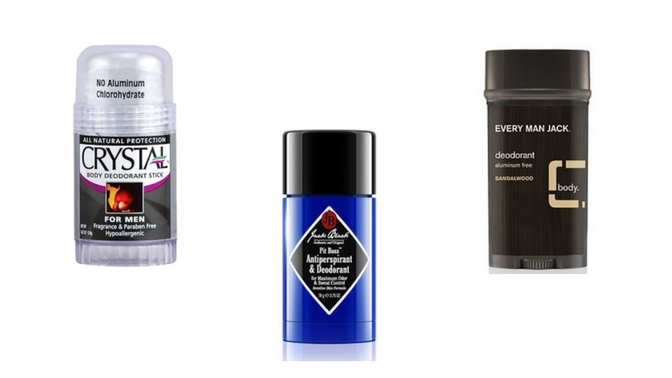 4. Vegan Chocolate – Raaka
For the discerning man comes not just an interest in all-things cruelty-free; there is also an expectation of quality, and in terms of edible items, an exceptional flavour profile. Enter Raaka Virgin Chocolate. These guys take a meticulous approach to every step of production process, from sourcing the cacao beans to creating inspired and exquisite flavour combinations.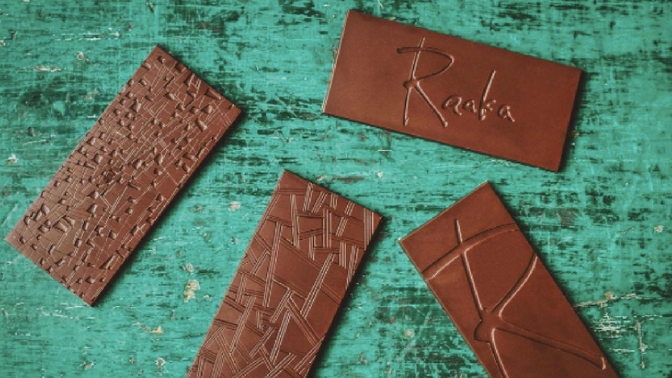 5. Non-Silk Vegan Tie – Jaan J.
Whether for a dad, or someone who has no interest in having children whatsoever, this is the classic gift reinvented. Jaan J. is a popular vegan brand that makes non-silk ties in a wide variety of colours, patterns, styles and widths. These ties are mostly priced at $40, so depending on your budget, these could be a stocking stuffer, or a a traditional 'under the tree' gift.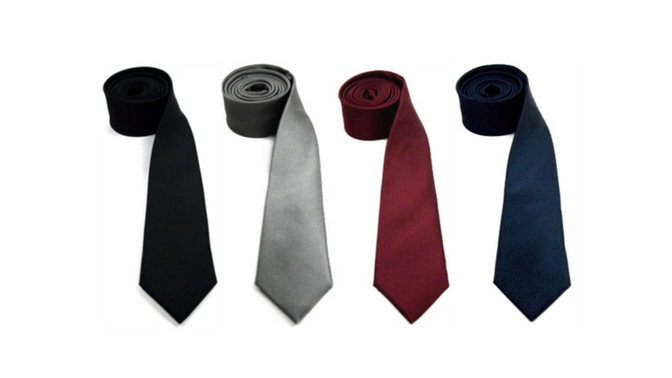 6. Vegan Beard & Moustache Oil – DIY
Suitable for hipsters and non-hipsters alike, moustache or beard oil makes both a comical and useful gift. After all, nobody wants a chafe-y, itchy and stinky beard. Let's just take care of that by making some beard oil for him and putting it in his stocking. It's surprisingly easy if you follow this recipe from Kate at Salt & Ritual.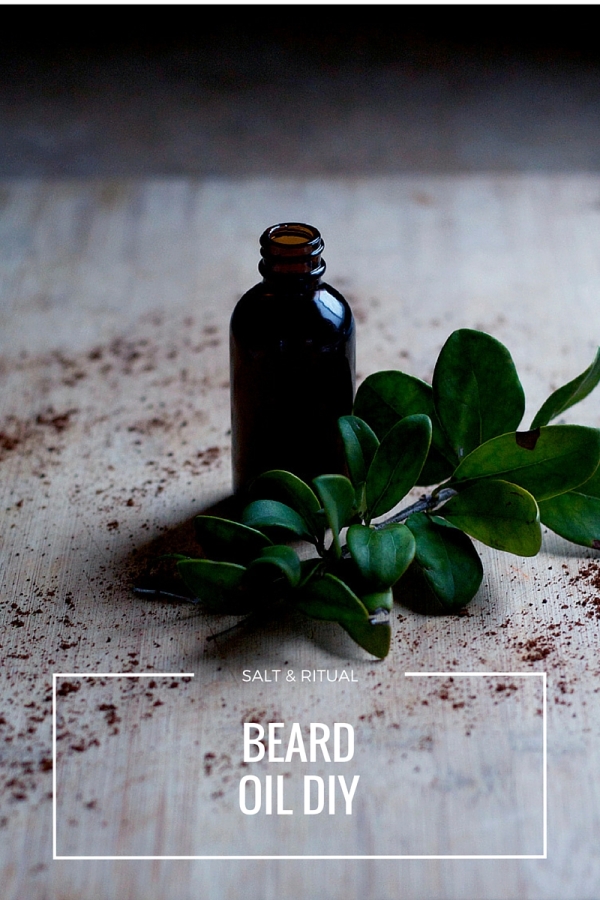 7. Vegan Shaving Essentials – Various
When he's ready to get ride of that big ol' manly beard, he'll need some shaving cream and a razor to help make it disappear. Sunny from Vegan Beauty Review makes some great recommendations for vegan/cruelty-free shaving cream and razors, as well as moisturizers and lotions for some great post-shave care.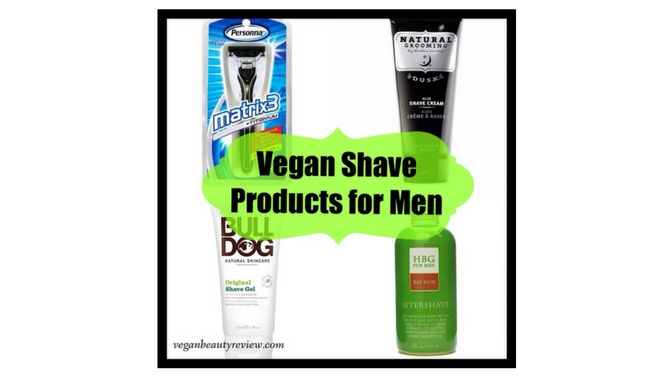 Following any of these suggestions will almost certainly land you on his nice list (or naughty list, depending on what you prefer). Let us know if you gift any of these to your special fella and how he reacted, by commenting below. Merry Christmas!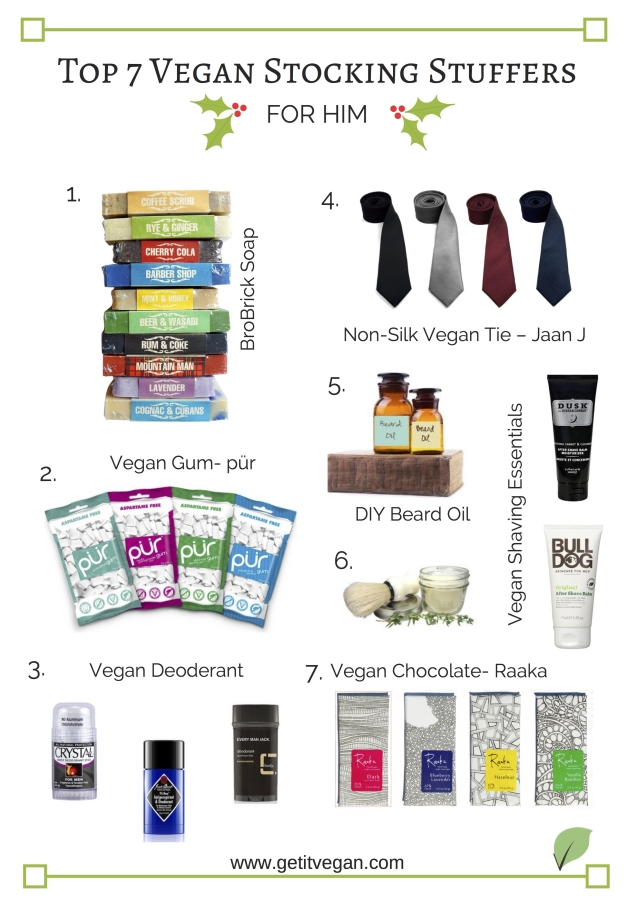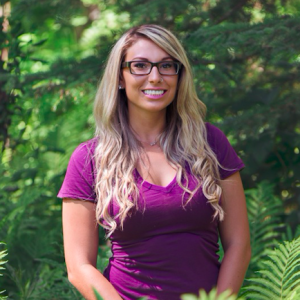 Animal, Crossfit, and vegan cookie enthusiast, Sharnell also enjoys the occasional spot of tea. She is the designer behind our GiV Originals and the force behind our social media efforts.