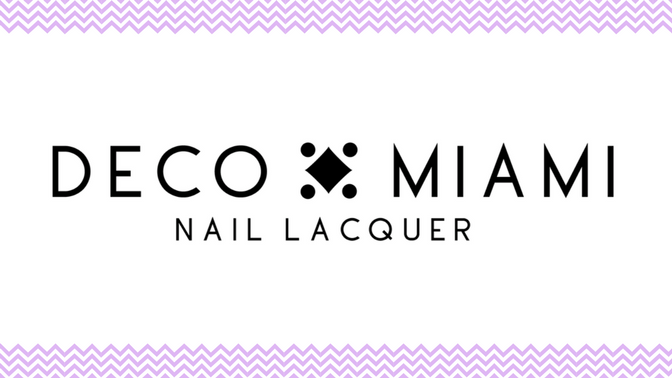 Deco Miami creates nail lacquer that's vegan, cruelty-free and 8-free, and has managed to catch the attention of celebrities like Tyra Banks and Tess Holiday. Want to know a little more about it? Well, so did we!
Fortunately, we've managed to snag an interview with Jules, the soloprenuer who's behind this ultra-stylish, and forward thinking brand:
Q: What was the motivation behind starting Deco Miami?
I've always worn nail polish, but it wasn't until I was visiting a friend who had an extensive collection of nail polish sitting out on her windowsill that I realized how many ideas I had for innovating the product.
I love beautiful packaging, and initially my ideas for Deco focused on this, but when I looked closely at the nail polish market, I realized how many women wanted more vegan and cruelty-free options at the beauty counter and I began to focus on formula as well.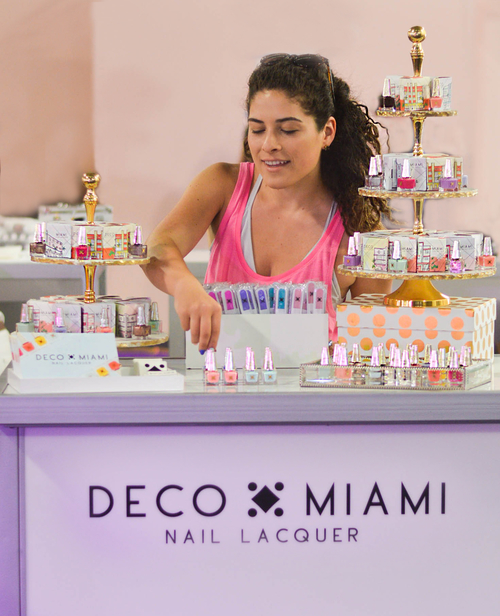 Q: Deco Miami doesn't test final products or ingredients on animals, or include animal or insect-derived ingredients, why is this important to you?
You can have a quality product without involving animals! Specifically, I think having a cruelty-free product should just be a given in this day and age because it seems like such an archaic practice, and I'm happy that I can confidently say that Deco is 100% cruelty-free.
Q: What have you learned about the vegan community since starting Deco Miami?
The vegan community fiercely supports vegan brands, which is awesome for so many reasons!
Q: Deco Miami is "8 Free", what does this refer to?
"Free of 8 chemicals typically found in nail polish"! In Deco's case, this means that none of the nail lacquer contains DBP, formaldehyde, formaldehyde resin, toluene, camphor, parabens, xylene, ethyl tosylamide, and the lacquer is also triphenyl phosphate (TPHP) free.
Q: Why do you think other nail companies choose to still test on animals and use animal/insect ingredients and harmful chemicals?
I think that other companies still test on animals and/or aren't vegan because a majority of consumers haven't asked for products to change. The most effective way to ask for change is to speak with your wallet, and it's awesome to see so many indie vegan and cruelty-free brands in the market now.
Q: Is it difficult to formulate nail care products and lacquer without these ingredients?
I don't feel that it's particularly difficult to have a cruelty-free and vegan product, but perhaps making the choice to have these values is difficult for some brands who don't feel the need for one reason or another to make the change.
Q: What's your signature lacquer? Is there a colour that your customers can't seem to get enough of?
Nip Slip (dusty pink) and Champagne Mami (rose gold metallic) are the most popular colors! Both are great shades to wear all year long.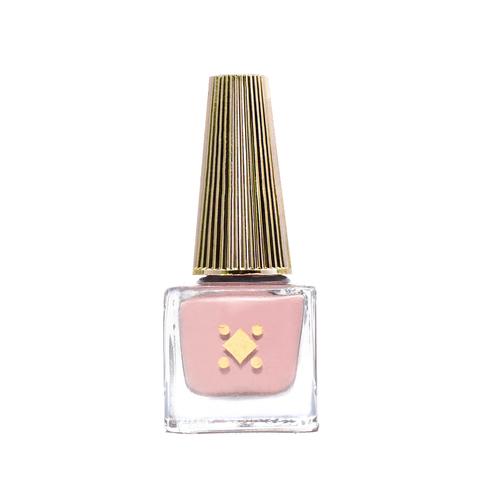 Q: Have you been getting a lot of celebrity and/or media attention?
Deco has caught the attention of some celebrities (apparently Tyra Banks likes the polish, and Tess Holiday loved the polish when she saw Deco at Beautycon!!) but I'm still waiting on an Instagram post from Kim or Kylie…
Q: What are the most satisfying and enjoyable aspects of being involved with Deco Miami?
It's an indescribable feeling to design a product from start to finish and then get to see people use and enjoy it. It will never get old to stumble upon a new Instagram post or Youtube video of someone who is excited about Deco!
Q: Where can Deco Miami products be purchased? Are they available internationally?
Deco lacquers can be purchased online directly from the shop, and are available in Australia and Canada from international retail partners. This information can be found on the "INT STOCKIST" page on Deco's website.