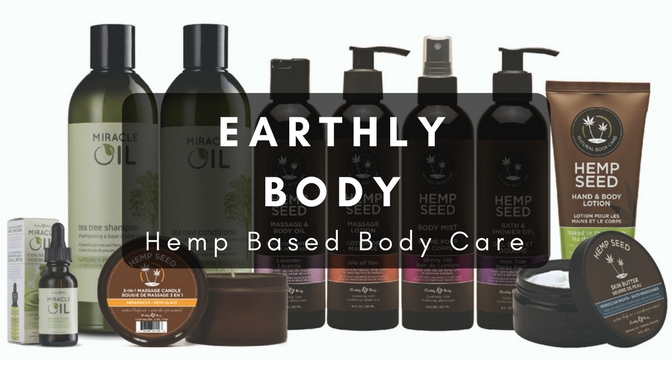 From leave-in conditioner to personal lubricant, Earthly Body make a wide range of vegan and cruelty-free personal care products. We love these guys because they're just as committed to formulating effective products as they are to animal welfare.
We've caught up with Biana Lerman, Marketing Coordinator at Earthly Body, to find out more about this this pioneering brand in high quality, cruelty-free and vegan personal care products. 
Q: What is your name and position with the company?
Biana Lerman, I am the marketing coordinator at Earthly Body. I manage the marketing and promotions for all 5 brands under the Earthly Body umbrella. These brands include: Hemp Seed Skin Care, Marrakesh Hair Care, Miracle Oil, CBD Daily and ColorpHlex.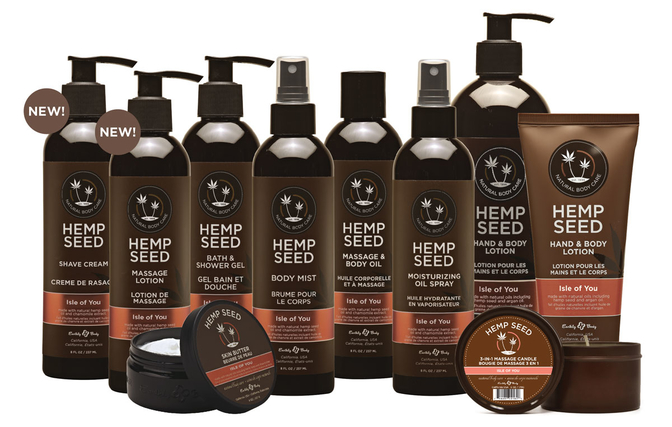 Q: What was the motivation behind starting Earthly Body?
Earthly Body was started when Kevin and Mare Wachs noticed a need in the market for high-quality natural skin care products that contained no harsh chemicals, but that could compete in performance with any of the other body care products on the market.
Q: What types of products does Earthly Body make?
Our various lines include skin care products such as shave cream, lip balm, moisturizers and bath and shower gel, as well as hair care products like shampoo, conditioner, leave-in conditioner and styling elixir. We also have a range of fragrances, and adult products that includes edible massage oil, personal lubricant and arousal balm.
Q: That's a pretty diverse offering, what's the motivation behind offering this particular range of products?
Earthly body has been around sine 1996, so over the last two decades we have evolved our brand due to consumer requests, market trends, and the overall continued need for quality natural products in body care.
Q: Earthly Body is certified Cruelty-Free by Leaping Bunny; why was this certification important for you to obtain?
We are Leaping Bunny Certified and on the PETA cruelty free list because we made a pledge to ourselves and our customers to never test on animals, use animal products or use/purchase raw materials that have been testing on animals.
Q: Why do you think some personal care and beauty companies still choose to use ingredients and make products that are tested on animals?
I am not really sure.
Q: Do you find it challenging to formulate products without the use of animal-derived ingredients?
No, we have a great chemist on staff and he has never had any issues creating quality natural products.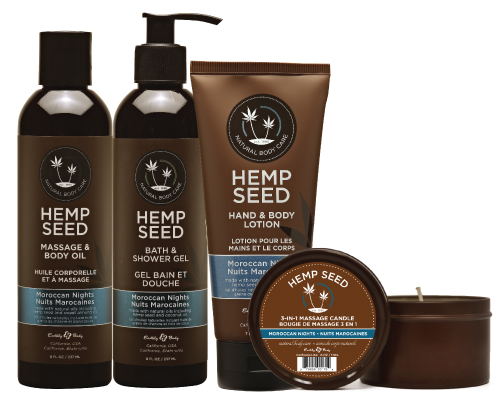 Q: What's your most popular product, or line of products?
Marrakesh Hair Care I would say is our most popular line of products. These products are all formulated with Argan and Hemp Seed Oil to nourish and hydrate your hair.
Q: Where can Earthly Body products be purchased?
Earthly Body brands are sold in all 50 states and internationally in over 40 countries. Our products can be purchased in salons, beauty supply stores, novelty shops, boutique stores gift shops etc., and of course, on our website: earthlybody.com