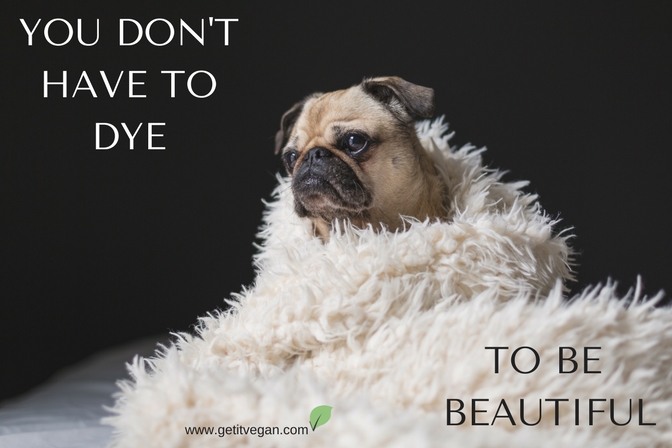 Being exposed to harmful chemicals is one of the most dangerous things that can happen to us. Yet, in the commercial hair dye industry, this is the norm. People, animals and the environment all suffer because of the prevalence of inferior hair dye products that use cheap, readily available, and highly toxic ingredients.
This is where Green Hare Mud comes in. This grassroots company is reinventing hair colouring as an art form; using pure, plant-based ingredients to infuse beauty and health into hair styling.
We've caught up with Jeannie Wrightson, owner and creator/developer of Green Hare Mud, to find out more about why using natural, safe and pure plant-based ingredients in hair colouring products is the only way to go.
Q: What was the motivation behind starting Green Hare Mud?
When I was pregnant with my daughter, my doctor told me that as a hairdresser I was in a very dangerous line of work due to the toxic chemicals in hair color. After months of research, I was certain I could no longer accept the reality of my profession that was harmful to me and to my clients.
Faced with the choice of leaving a career I loved or reinventing myself, I decided to create a non-toxic, pure plant-based hair color that leaves the hair silky, shiny, really gorgeous and super healthy.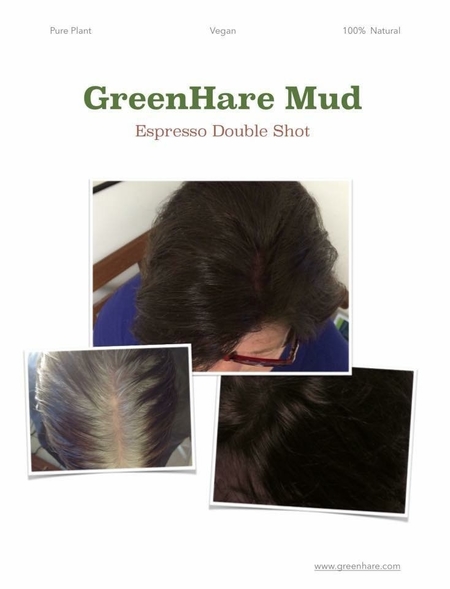 Q: Green Hare Mud is certified vegan & cruelty-free by PETA, why was it important for you to apply for and obtain this certification?
I believe beauty should not be deadly! I wanted the PETA "Beauty without Bunnies" certification to let people know where we stand as a company.
Toxic chemical ingredients are not needed to achieve beautiful, glossy hair color, and I wanted to let people know that my brand, my little grass roots company, was not willing to exchange harm for profit.
Q: What ingredients in common hair dyes aren't vegan or cruelty-free, and how do you replace them?
Well, lanolin is from sheep and uric acid from cows, squalene oil from sharks, urea from animal urine, and the list goes on. So, if it is animal derived, you can be sure it is not cruelty-free. I am sure a shark is not going to be okay giving up its liver.
Consumers have to be very careful to do their homework; products should be vegan and non-toxic to all sentient beings. Let's be real, cyanide is vegan, and so is arsenic, but that does not make them safe or less deadly!
I chose to go back to ancient fiber dying methods with pure plant materials like pounded roots, nut shells, barks, dried berries, and flower petals to create the 7 beautiful shades of Green Hare Mud pure plant hair color.
Q: Do you think using only pure and natural ingredients makes it harder to formulate effective hair colouring products?
No, not harder, just different.
The way we process the hair color is almost mirror opposite from chemical hair color, because we do not use harsh chemicals, gels or foaming agents, the hair starts freshly shampooed, still wet, just towel dried and then it is processed covered to prevent the need for wetting agents.
Clients are delighted to know that Green Hare Mud is not only good for their hair, but has beautiful shine and rich color that you cannot get with chemical hair color!
Q: Why do you think so many companies still use harsh chemicals, and test their hair dye and colouring products on animals?
Truthfully, I believe it is because there is an abundance of uneducated people willing to buy it. Those big companies have gotten away with it for so long using flashy advertising and million dollar campaigns to promote the product while covering up the suffering caused by their products.
If there was more awareness of the dangers of chemical hair color to people, animals, the environment and waterways it is being washed into, I believe people would choose not to be a part of that toxic chain of events. I'm a big believer in voting with your money.
Q: What colours do you offer, and what's the most popular?
Our most popular color right now is Green Hare Mud Cinnamon Mosaic a dark warm brown. We have an amazing golden blonde called Soft Bamboo, a strawberry blonde to light warm brown shade I named Tahitian Tea, two great reds, Canyon Clay, a "born with it" kind of redhead and Merlot Mist for a deeper red with red wine tones.
There is Cherokee Suede (velvety, like suede cloth, not animal skin) a reddish brown, and Espresso Double Shot an amazing super dark coffee brown; it's truly like looking into a cup of espresso!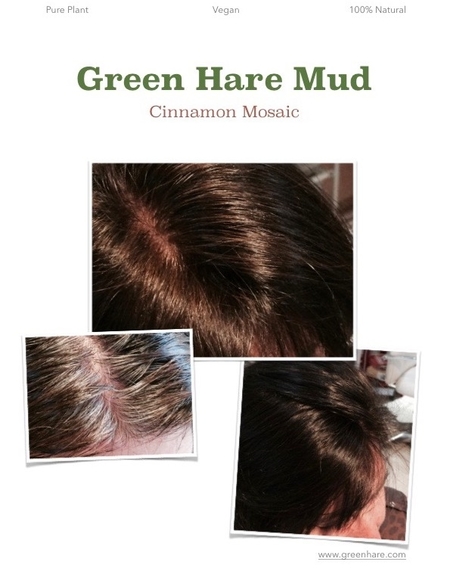 Q: Has Green Hare Mud been getting any celebrity or mainstream media attention?
Not really. We have grown by word of mouth, trade show exposure, and a small ad in Vegan Health & Fitness magazine…and…I get to lecture aboard the Holistic Holiday at Sea vegan cruises every year to educate people about pure plant, cruelty free hair care and skin care.
Our clients are true connoisseurs of a pure plant based lifestyle, and artisanal handcrafted products.
Q: What have you learned about the vegan/cruelty-free community since being involved with Green Hare Mud?
We have met so many cool passionate people doing the right things at the Vegan Fest in Asheville, NC & Atlanta, GA.
I guess my big take-a-way has been seeing just how much more compassionate and dedicated the vegan/cruelty-free community is to the plight of animals.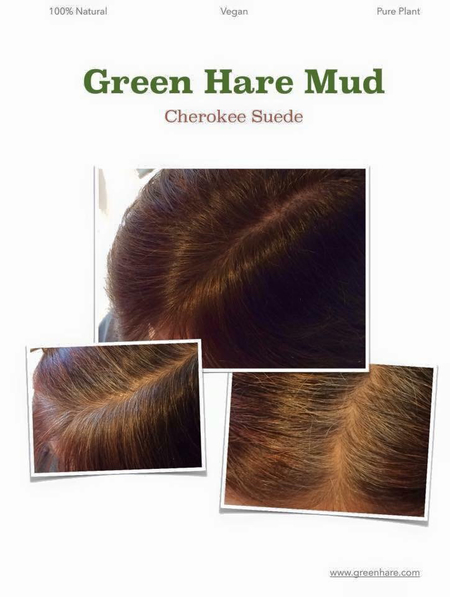 Q: What is the most satisfying aspect of being involved with Green Hare Mud?
The most satisfying thing would be creating art and beauty without harm!
Q: Where can Green Hare Mud products be purchased?
Online at: shop.greenhare.com