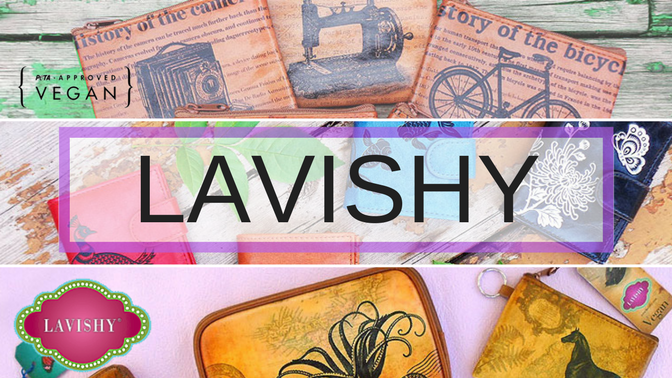 Based out of Toronto, LAVISHY has been designing and wholesaling vegan fashion accessories for over 15 years. Their designs are colourful, unique, graphic-oriented and inspired by nature and multiculturalism.
They've done such a good job of designing cute and unique products, that their accessories have found their way into TV shows and even Hollywood films.
We've caught up with Lucy Lee, Marketing Manager with LAVISHY, to find out more about this fun and unique vegan accessory brand.
Q: What was the motivation behind staring LAVISHY?
To have a job! Yes, as simple as that. One of our founders was an award-winning creative director in the Chinese advertising industry who moved to Canada. One year, he went back to China for summer school break and helped his former boss out for a project. When he left China, his boss drove him to the airport and gave him an envelope. There was US$1,000.00 inside, which he never expected since he thought that he was just helping a friend.
When he came back to Canada in 2001, he and his partner started LAVISHY with this money. Originally, they wanted to design home accessories, but found out the minimum order from the factory was too big. After designing for other brands for a year or so, they started selling their own designs under their own brand, LAVISHY. After paying for their first trade show and an office space, they only had $60 left. Fortunately, their first trade show went well and the LAVISHY brand took off from there.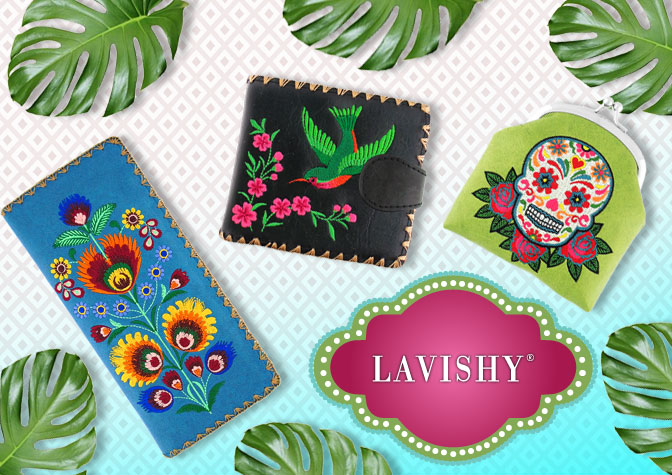 Q: What types of products does LAVISHY make?
LAVISHY design and produces bags, wallets, coin purses, travel accessories, tech accessories, fashion jewelry and some social stationary.
Q: From where does the inspiration come for the LAVISHY designs?
Nature and culture. LAVISHY's designs are very graphic oriented. Canada is a beautiful country and we are constantly inspired by its beautiful natural landscapes. The founders were inspired by one of our favourite places in Toronto – High Park, which is very close to our office.
For the business, we also travel a lot so we are always inspired by different countries and cities. For example we have designed many pieces featuring cherry blossom flowers, from wallets to jewelry.
Toronto is also one of the most wonderful multicultural cities in the world. From little Italy to Chinatown, from Greek Town to Indian Village, its distinctive cultural heritage inspires us. When we travel, we also visit museums (we've worked with a lot of museums including British Museum and Royal Ontario Museum).
For example one of our collections is called LAVA; every season we picked a country and got inspired by their traditional patterns and motifs and gave them modern twists.
We used to collect magazines from all over the world and research new trends. Now with websites like Pinterest, getting inspired has never been easier.
Another way is just talking to people, from retailers to consumers; we listen to their stories. Fashion accessories are a way to show the world who we are and what we want to be. Our designs are here to complete their self images.
Q: LAVISHY is PETA-approved vegan, what was the motivation behind obtaining this credential?
It happened before I came to LAVISHY, but I believe someone that worked with PETA was a big fan or our brand. They reached out to ask us to apply for this credential. Since all our products were vegan at that time, so we happily did so.
Q: Do you think that avoiding the use of animal sourced materials in your jewelry and accessories makes it harder to create good designs or better products in general?
Not at all. Technology has advanced beyond our wildest dreams. As a result, there are so many materials we can use that are vegan.
But LAVISHY is not just vegan, our products are SGS tested toxic-free. To use toxic-free vegan materials are fairly hard because most man-made materials contain lead or other harmful substances.
As a lot of us know, lead can cause cancer and permanent damage to a child's brain. In North America, only California regulates toxic-content which is our biggest regional market.
We also export to Germany and Japan, which apply high quality and safety standards.
To do so we have to custom make our materials, which requires huge minimum order quantity and higher cost, but we think it's very worth it.
It wouldn't be any fun for anyone if our products weren't safe. Ourselves, our friends and family are using our products. So besides being pretty, they have to be safe. After all, LAVISHY's slogan is "All for fun, fun for all"!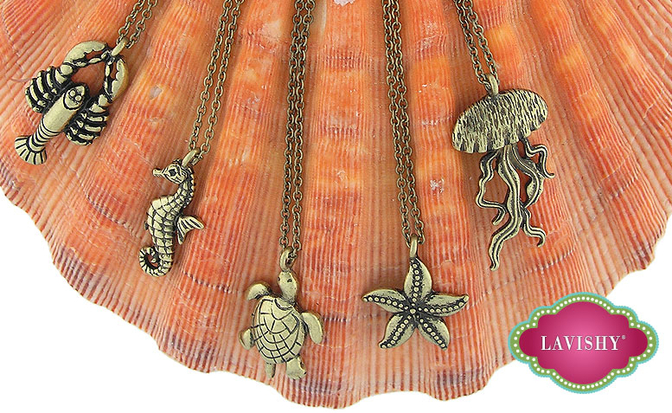 Q: Do you know if a lot of your customer base is vegan, or just people that appreciate fun and unique designs?
Personally, I would say that about 30% of our customers are vegan. It's very hard for us to know because we wholesale to retailers around the world, and we don't know who they sell to.
LAVISHY is known within the vegan community as being a vegan brand, but to the mass market, we are known for our fun and colourful looks. For example, our embroidery collection "Elma" offers 7 colours per design, which is a lot considering most companies only offer 3 to 4 colours per design. We love colours. We love fun.
But we do print vegan and related information on product tags to spread the message.
As far as we're concerned, a kinder world is a better world.
Q: Do you have certain products that customers can't seem to get enough of?
I've been told over and over how people love our zipper wallets, which can carry up to an iPhone 7+ (without case) and passport. I've used this style of wallet myself for over 5 years now. (Earlier this year, we discovered that two wallets our customers were using were both 12+ years old yet still in good condition, you can see that on our Instagram account.)
The other one is our key ring ID pocket coin purse, which I often see people use as small makeup pouch.
Q: LAVISHY has been around for more than 15 years, what are some of the contributing factors to your continued success?
Be nice and learn your lessons early in your career/business. It's our corporate culture to be grateful and be kind.
Our founders always remind us that some of our very earliest customers are still with us today. We can survive because of our customers. Their support over the years has given us the ability to do what we like to do, and the way we like to do it.
It is so much easier to be nice when you are grateful. It is so much easier to be kind when you are just nice.
Little things show who we really are. So over the years, customers have learned that we as a brand can be trusted; we take care our customers, we take care our products. Therefore, we take care of our business.
We've also learned our fair share of lessons along the way. For example, we learned the cash flow concept the hard way. In the early years of our business we took off quickly, so we just kept reinvesting in the business, until one day we had to borrow money from the bank. So today we are very careful with our expenditure.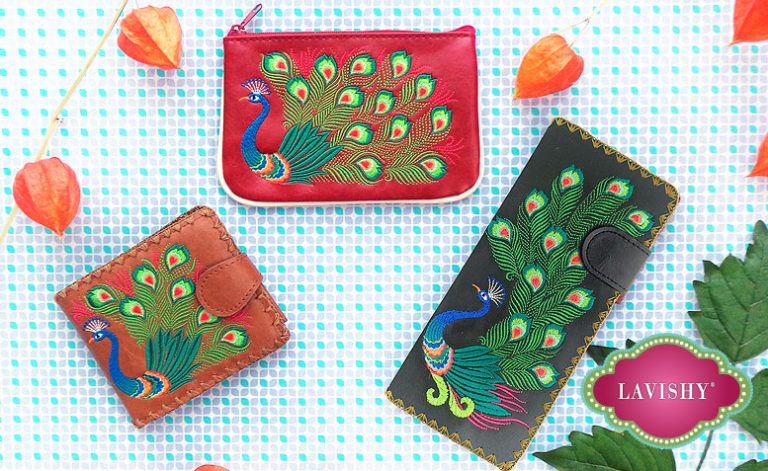 Q: What are some of LAVISHY's plans for the future?
In the past 15 years, our designs have been featured in leading trade and consumer magazines over 200 times internationally. We have exhibited in Paris, New York, London and Toronto. We have worked with Inc. magazine top retailers and some of the most prestigious institutions in the world.
Right now, we are rethinking who we are, who we want to be, and who we should be, in order to get a better idea of who we will be in the future.
It's no secret that retailers are having a very hard time right now. As a designer and wholesaler, we need our retailers to survive so that we can too. So, we need to give our customers a solid reason why they need LAVISHY. It means we have to be better in everything we do from design to pricing to delivery.
Some of our plans include expanding in the Australian market, designing a new fashion jewelry collection for spring 2018 that is both uniquely beautiful and amazingly affordable.
Q: Where can LAVISHY products be purchased?
You can find our fun and cheerful products in fine gift shops, boutiques, museum gift stores and online shops in 15+ countries and territories, including Canada, USA, UK, France, Australia and New Zealand. And of course, you can also buy them directly from our website, Lavishy.com.